Geza Izandla Project
Frequent handwashing is an effective and sustainable way of preventing the spread of germs. AeT has designed and developed prototype handwash stations for street corners and tabletops (appropriate for varied trading typologies). The design uses easily accessible materials and is based on existing knowledge of the informal economy in Durban, and international precedents for handwashing practices that have arisen as a result of the COVID-19 pandemic. Community trust and management of these interventions is vital in order to ensure sustainability. Below you can download step-by-step guides to build a wash station.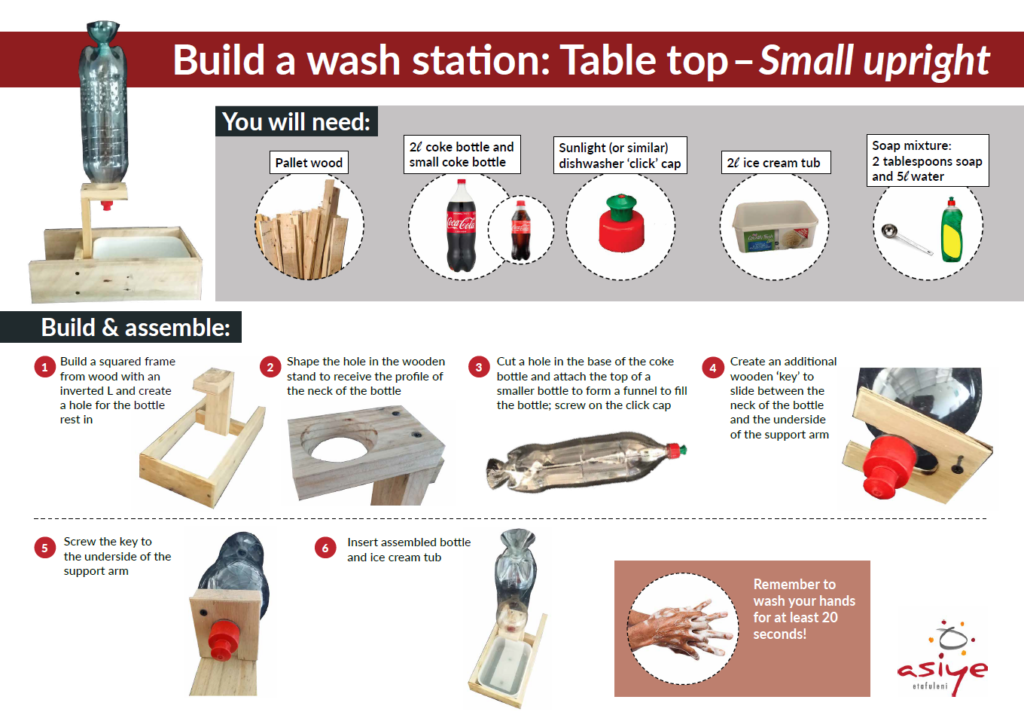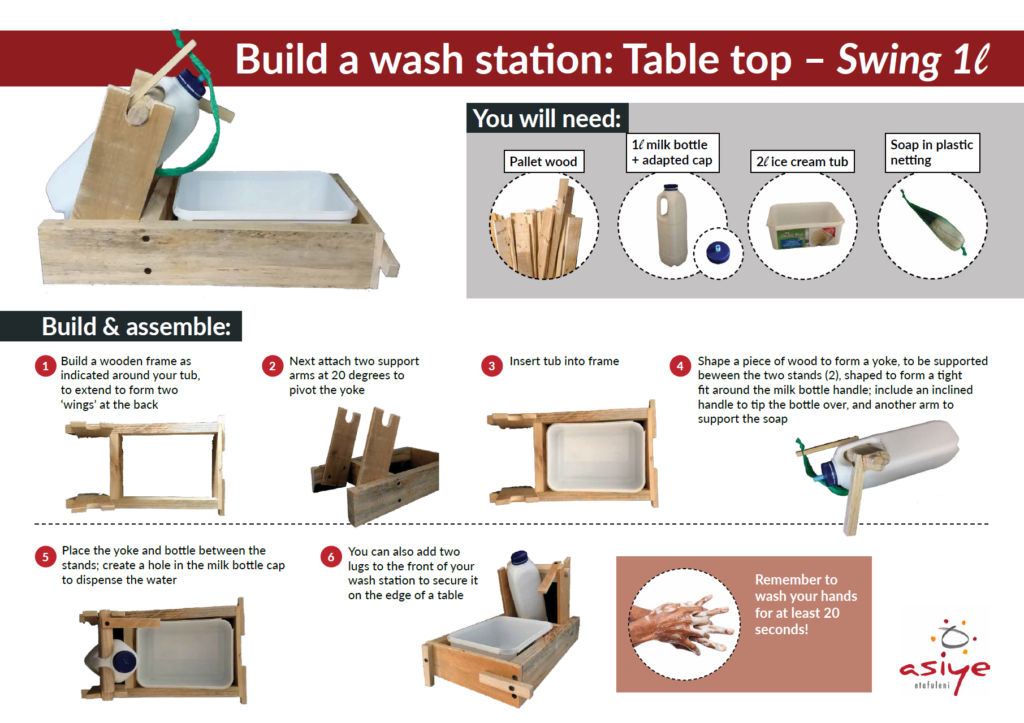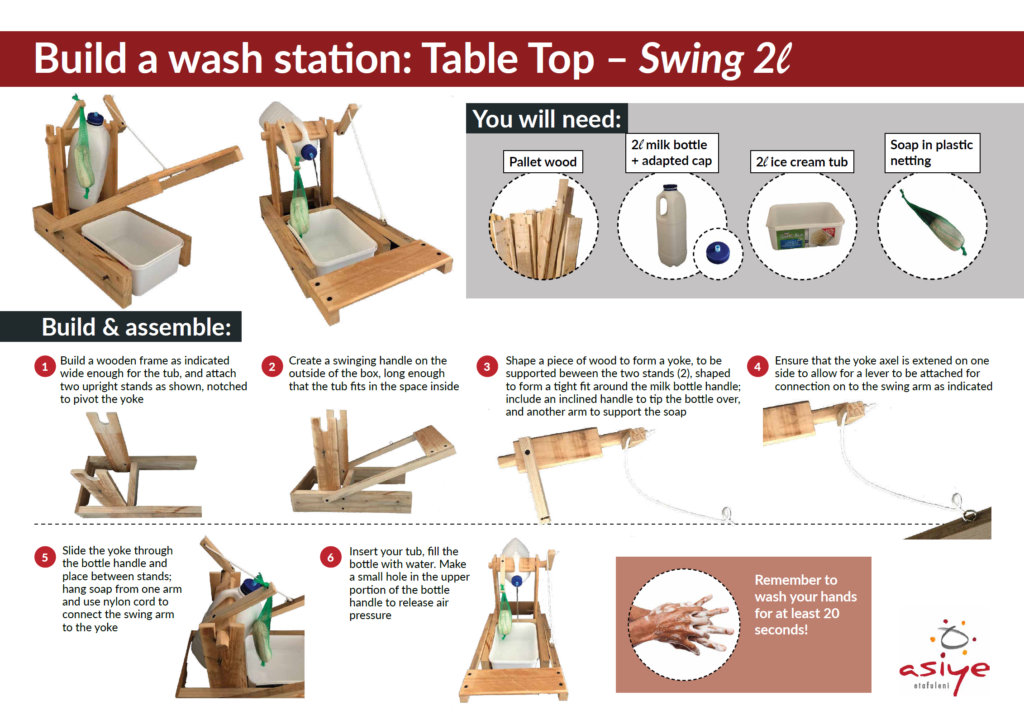 Read more about the Geza Izandla (isiZulu for 'wash your hands') project here.