Tasmi Quazi
Asiye eTafuleni (AeT) was recognized by the Curry Stone Design Prize amongst 100 "most influential socially engaged design practices" referred to as the "Social Design Circle". As one of the few award platforms that has consistently highlighted the role of inclusive urban design, the Curry Stone Prize has probed deeper by looking at some nuanced dimensions reflected by thematic statements such as: Can design challenge inequality? Can we design community engagement? Can a City work as an ecosystem? The 100 practices are accordingly being revealed under specific themes on a monthly basis, and AeT appears under the theme, Can design reclaim public space? for its work in the urban inclusion of informal workers.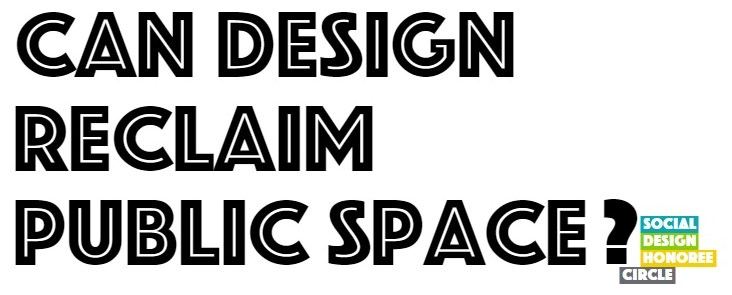 Emiliano Gandolfi, the Prize Director explains, "Each practice named to the Social Design Circle has helped define the Social Design movement over the last decade through the impact of their work (…) Their work is part of a larger movement of individuals and groups who see design as a necessary tool to make our societies more just, environmentally sustainable, and socially inclusive. We formed the Social Design Circle to illustrate the significance of this movement and to share with a wider audience the great potential of these transformative practices."
The Shifting Movement
The Curry Stone Design Prize signifies a growing momentum of various movements concerned with the limited impact of mainstream urban development and design practice that benefits a narrow segment of society, and that largely ignores the "Other 90%" as one movement calls it, which cannot access or enjoy the benefits of design practice. To counter existing models that perpetuate social exclusion, environmental degradation and undemocratic decision-making, the alternative urban and design praxis centres on the role of design in enhancing basic needs and other development challenges. Further, user participation in decision-making processes is seen as a critical component to achieving design interventions that are socially inclusive and contextually responsive.
Within the wider movement, AeT's work has also been featured in:
Spatial Agency: which showcases "other ways of doing architecture (with a) a transformative intent to make the status quo better."
Open City Projects: which profiles public space best practices and its role in encouraging more connectedness to cities.
Design with the other 90% movement: which profiles design practices that are not top-down but rather a process of collaboration and participation, as a definitive movement away from its prior framing as "Design for the other 90%"
AeT's role in the Movement
As a historic Inclusive Cities partner, AeT has framed its work in inclusive and participatory design practice. User-centred design and participatory action methodologies therefore underpin our approach, where the design of research, work equipment and infrastructure is shaped by the explicit understanding of informal workers and with their participation throughout design and development phases including in evaluation, as an iterative process. AeT's prioritisation of inclusive urban design and a rights based consciousness aligns it to the movement of informal workers' Right to the City. This includes the notion of "design activism" which resonates with AeT's approach as an open-ended, flexible process leveraging existing informal systems; and which meets the diverse needs of users but with the potential to generate new social and economic relations.
Due to AeT's deliberate integration of urban planning and design expertise coupled with grounded social facilitation, we sometimes describe our role as "socio-technical" agents in decoding design and development in ways that enable informal workers to participate as co-designers. We have contributed to think-tanks referring to Collaborative Design as an alternative to mainstream design practice which is not only about co-designing with informal workers, but collaborating with multidisciplinary teams to address social transformation at scale.  We also refer to "Integrated Design" which takes into account the complex system of needs beyond but linked to design that impact informal workers, encompassing the psycho-social dimension, occupational health and safety, legal systems, economics etc.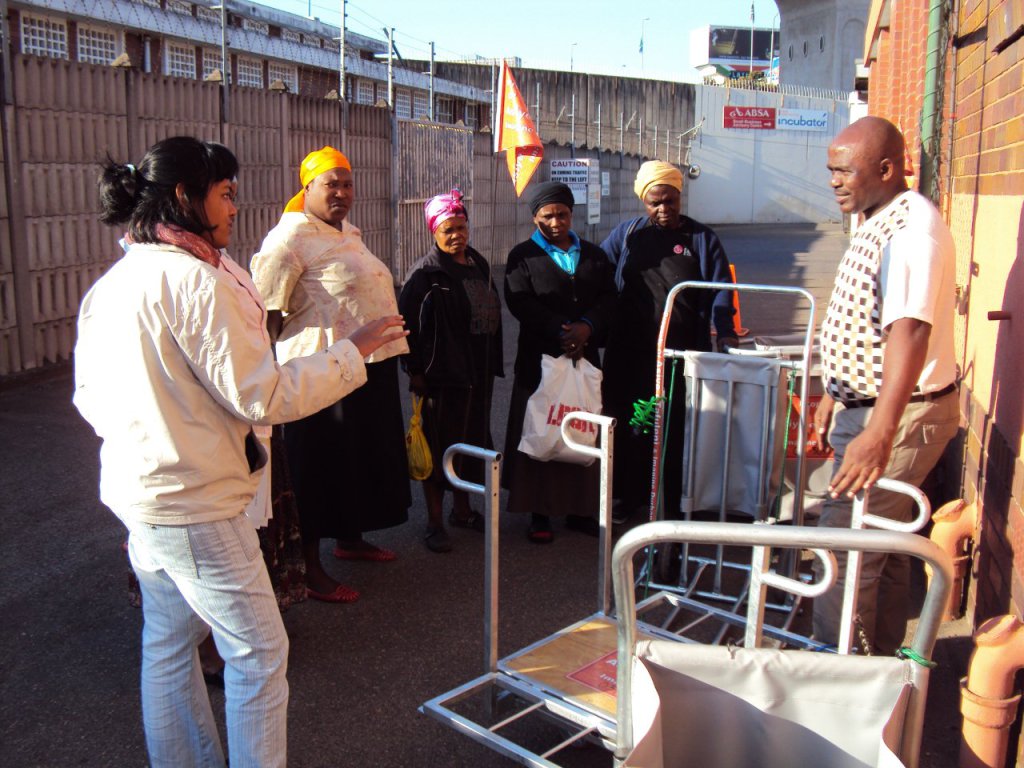 In conclusion, through engagement with these numerous platforms seeking to profile the role of alternative design practice in development and through our own evolving practice, what is apparent is that as the movement is gaining momentum, the level of debate around this alternative practice is becoming more nuanced. This momentum is consequently generating critical engagement and learning around better methods of alternative design practice.
* Banner image credit: Angela Buckland, showing the Brook Street Market in Warwick Junction which featured in the Curry Stone Design Prize.