The Non-Profit Organisation Asiye eTafuleni (AeT) in collaboration with the Markets of Warwick Committee is excited to present the Markets of Warwick School Tours. The Market of Warwick public tours began in February 2010 in time for the FIFA World Cup tourism influx. AeT together with the traders committee developed the traders' initial idea to showcase the markets to the international tourism community visiting Durban. Subsequently, the Markets of Warwick Project has become a popular attraction for tourists, including locals.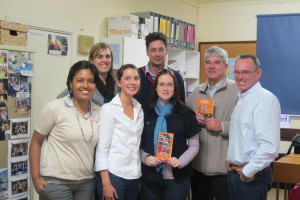 The Markets of Warwick Project takes on a new direction this year, expanding to facilitate a customized school tour aimed specifically at senior geography students in Grade 11 and 12. The current Geography curriculum covers 'People and Places' which addresses the topics of Informal Trading, Site and Situation, Land Use Zones, Urban Decay and Agenda 21. A walkabout through the Markets of Warwick with its 9 markets and approximately 6000 street traders provides a first hand experience of this academic material.
Students are able to engage with their curriculum in an 'out of the classroom' experience that is safe, fun, interactive and focused. Furthermore, the piloted school tours last year led to the development of a workbook being created by a local Geography teacher. The workbook addresses the academic material throughout the walkabout tour. Students each receive a workbook which they complete along the route based on the information given to them by the tour guide and through their own observations. In addition to the walkabout, the students will be addressed by AeT staff before and after their walkabout.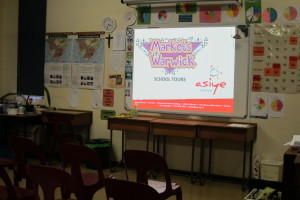 The tours offer a unique insight into the informal sector that is both eye-opening and informative for students of all cultural backgrounds. AeT invites all interested and enthusiastic Geography teachers to join a FREE Teachers Tour on July 1st or July 8th. The Teachers Tour will simulate the Students Tour to create an understanding of how the tours will be conducted. Booking is essential. Please contact Tamryn on 031 309 3880 or tamryn@aet.org.za  or visit www.marketsofwarwick.co.za for booking and further details.