Tasmi Quazi
Warwick Junction, and accordingly its community of informal workers and the Asiye eTafuleni (AeT) team, is abuzz in preparation for the 25th Union of International Architects (UIA) world congress. The congress itself will be held in Durban at the International Convention Centre from August 3, 2014 to August 7, 2014. Unsurprisingly, the dynamic Warwick Junction which is Durban's primary transport and informal economy node was selected as one of 4 key focus areas of UIA 2014. It is considered a significant case study of an innovative and alternative approach to architecture and development which exemplifies the main theme of the congress which is "OTHERwhere", described as follows:
In exploring OTHER ways of 'knowing' and 'doing', unlocking the multiple voices of Architecture, 2014 shall demonstrate that Architecture is as much spatial and formal as it is political, ideological, economical and theoretical – thus having the potential to influence thinking and policy (…) suggesting an alternative way of existing through connectivity, togetherness – in Durban, in South Africa, in Africa, on the planet; personally and collectively [Read more here]
The UIA world congress was founded in 1948 and has since been organized every three years, where topics related to the discipline are discussed amongst an impressive audience of professionals, institutional representatives, students, political and entrepreneurial figures. UIA is a professional organization and networking platform for architects in 124 countries and territories; currently representing more than 1.3 million architects worldwide. The AeT team has been involved in the build-up to the congress in numerous ways – with only 2 days to go before the event begins!
Warwick Junction was selected as the site for 2 major architectural students' competitions, the UIA 2014 International Student Competition and the National Des Baker's competition. The UIA International Student Competition brief required the development of long-term visions for selected sites within Warwick Junction, as well as short-term, low-cost catalytic interventions which will enhance the livelihoods of informal worker communities. AeT facilitated access to the community which informed the design brief and AeT's Research Officer was selected as an adjudicator for this competition as an expert on the local informal economy and Warwick Junction.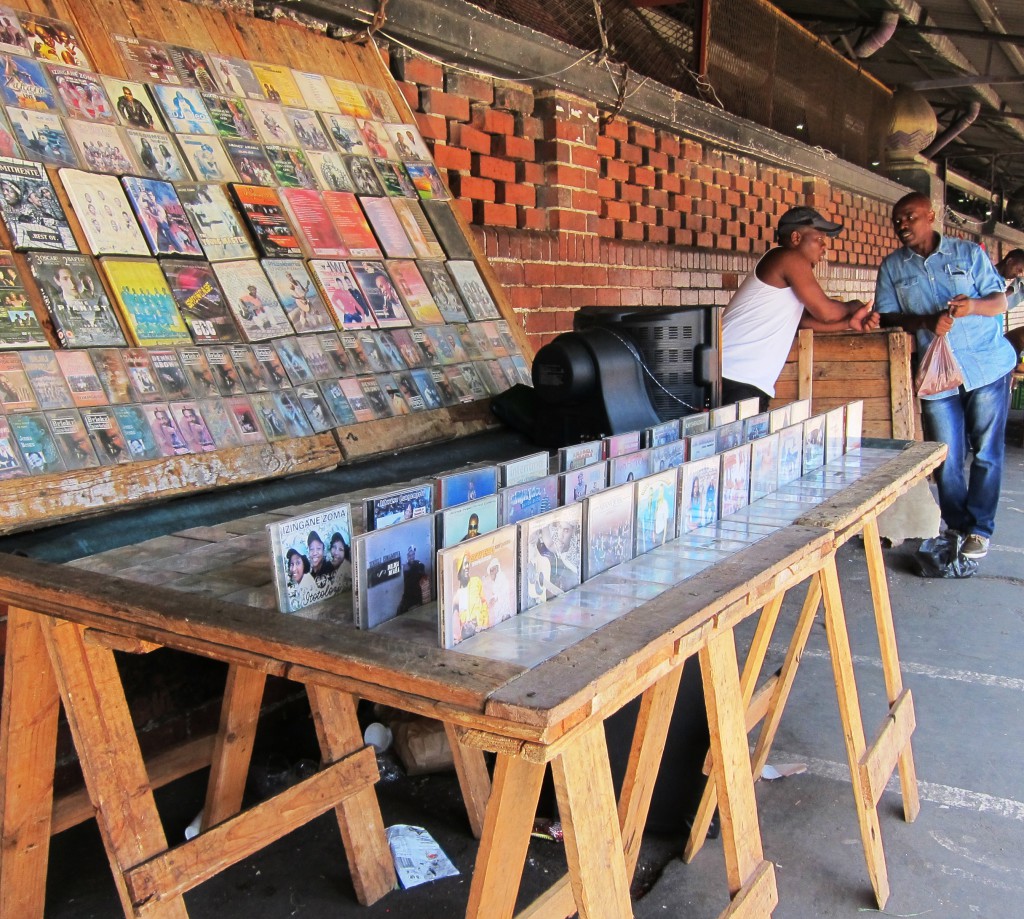 In addition, AeT's Project Leader was integrally involved in crafting the design brief for the annual Des Baker Competition which is considered the most prestigious architectural student competition in South Africa, with all the schools of architecture across the country participating. The challenge entailed designing and building a mobile fold-away trading station which accommodates a specific informal trader's wares, resists the elements and utilises locally available material and skills. AeT has facilitated the participation of a carpenter and an informal trader based in Warwick Junction as part of the adjudication panel. Furthermore, the tables designed by the students will be tested by 9 local informal traders as part of the adjudication process.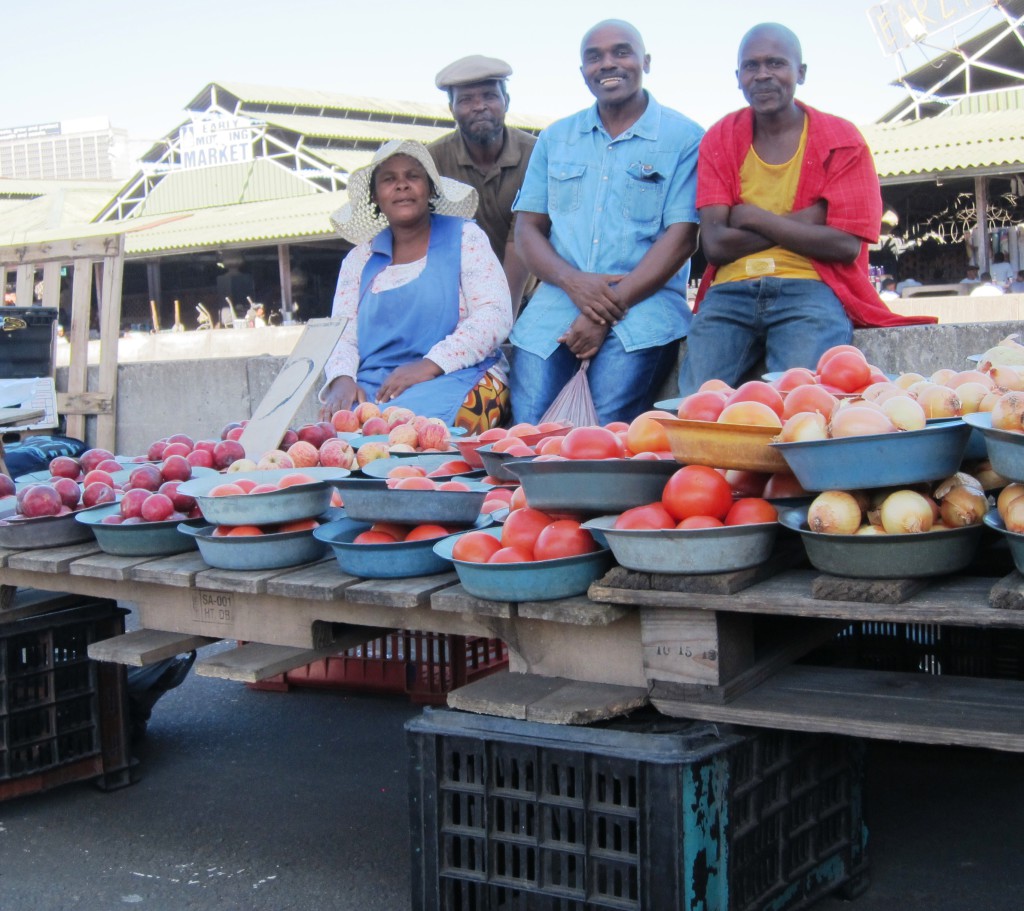 AeT's Markets of Warwick tour has been incorporated as an "OTHERwhere" tour and shopping experience offered to UIA delegates. Through a guided tour by informal trader tour guides, UIA delegates are going to be exposed to some of the main themes of the congress such as "resilience", "ecology" and "value" which informal economy nodes such as Warwick Junction offers to the City fabric.
The tours will be conducted from a dedicated venue called the "Warwick Junction Exhibition Space" which will exhibit an array of images of Warwick Junction captured by architectural photographer Dennis Gilbert, from the "Working in Warwick" book and exhibition. In addition, this exhibition space will feature the shortlisted entries from the UIA International Student Competition and the Des Baker's Student Competition.
To provoke thinking in "OTHERwhere" practice within the architectural discipline, AeT staff and informal traders from Warwick Junction have been invited to present as panel members in various programmes. These include the "Global debate on access to the City: Warwick voices" and a workshop titled "Barefoot Architecture: Architecture and Human Rights".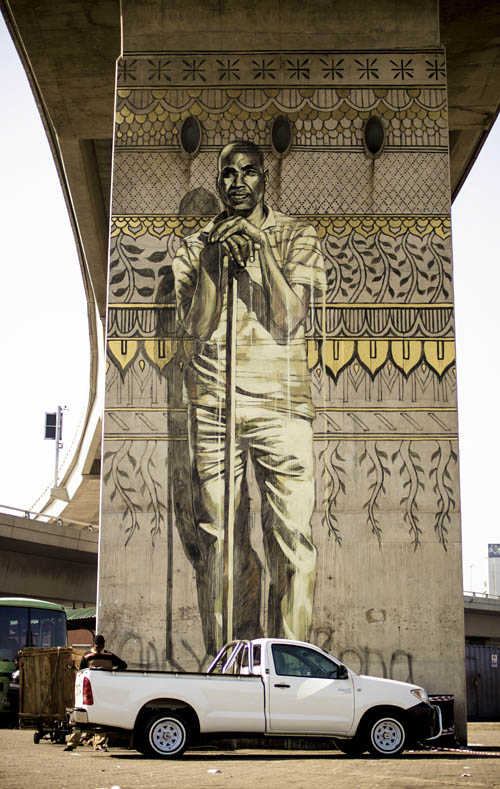 Last but not least, there will be a number of fringe events such as exhibitions, public art and installations in Warwick Junction which are open to both UIA delegates and the general public. These include:
"Dirty Linen" Exhibition: the story of "Black Durban" within areas as Warwick Avenue in relation to the City's colonial and apartheid urban past will be "aired".
Working in Warwick Exhibition Space: located within the Brook Street Market of Warwick Junction, it will be the meeting space for the Markets of Warwick tour, and exhibit images by Denis Gilbert and the shortlisted student competition entries.
Faith 47 Murals: Internationally renowned, Cape Town based artist, Faith47, has painted informal trader portraits on columns adjacent to the Early Morning Market in Warwick.
'ih-murj' Photographic Installation: a body of work that investigates plant life in urban areas
Warwick Mural: corner of Joseph Nduli and Cathedral Roads
Interface 2012-14 Project: a collection of installations curated by dala artarchitecture, from Warwick interchange up to King Dinizulu Road
Grey Street Writers Trail: a tour which takes you on a literary trail of Grey Street (now Dr Yusuf Dadoo Street), Durban's old Indian business and residential area.
Red Square to Curries Fountain Tour: a tour from Red Square to Curries Fountain within the Warwick Junction area, both political protest sites, is a walk through a 'living museum' of colonial and apartheid city planning.
Ski Jump Pocket Park and Mural: An indigenous and medicinal plant garden placed on top of the 'Ski Jump', an unfinished bridge in Warwick.
For more information about the above fringe events, click here.